Is Blockchain the Next HR Holy Grail?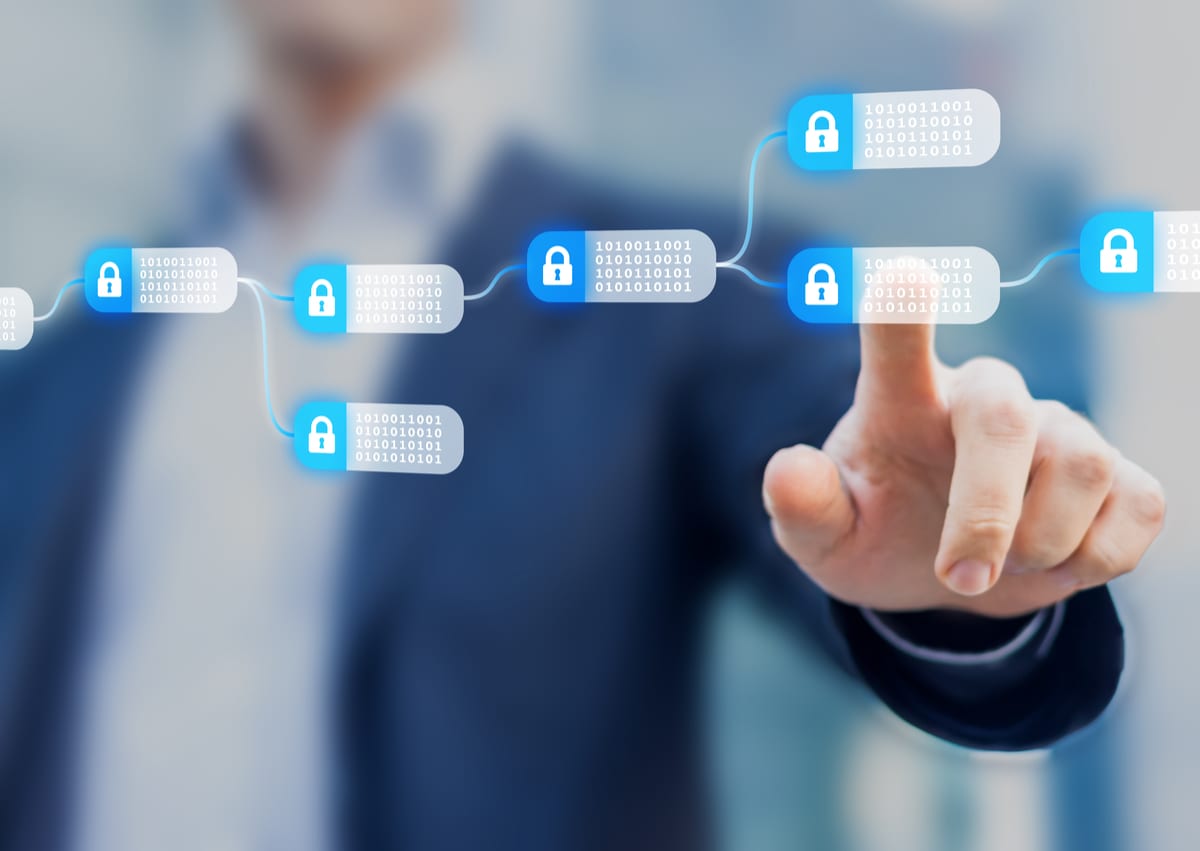 With the world following cryptocurrencies as if they were celebrities, words like "bitcoin" and "blockchain" have become part of our day to day vocabulary. However, even if these two terms are being uttered on a daily basis, not everyone fully understands the technology behind the madness or how it can transfer over to their industry or department. Blockchain, which provides a decentralized and secure ledger giving participating parties a way of validating information related to a specific transaction, is a technology that can go beyond the world of finance despite the seemingly industry-specific terminology. While some speculate that bitcoin is teetering on the edge of a dot-com-like bubble, the blockchain technology is something that may be crucial in making the lives of the HR department easier.
Payroll
Currently, sending out payroll electronically and internationally is an arduous and time-consuming process due to multiple intermediary banks and third parties. Intermediaries take advantage of currency volatility, which can change on an hourly basis, resulting in negative outcomes for employees and employers alike. Companies like Bitwage offer a solution, as they facilitate cross-border payments by using bitcoin as a payments rail. Employees get paid out in their own currency and Bitwage handles the conversion of bitcoin to local funds.
Verification
58% of employers have caught a potential employee lying on a CV, according to a study done by CareerBuilder in 2014. Blockchain may present a better way to address fraud in employee credentials as the education industry struggles to protect the value of official accreditation in the face of its own disruption through Mass Online Open Courses (MOOCs). Once a "block" is created by an employer or educational institute that verifies the accreditations, another organization can link to that block and accept its authenticity. Furthermore, once the employee is onboarded to that organization, blockchain can assist in certifying performance within the company. Mergers, acquisitions, and restructuring within a company can result in the loss of data. Blockchain could provide a way to verify bonuses received, performance measures, etc.
Blockchain may also prove useful in recruitment. The technology has the ability to keep a verified list of skill sets and capabilities, owned by an individual, to be shared with companies looking for those specific capabilities. Organizations will be able to match individuals to roles more accurately as opposed to manually sifting through CVs or trusting LinkedIn has picked up the correct keywords. This would alleviate the burden that some smaller companies have in recruitment that lacks the resources to do so efficiently.
Digital Process Management
Blockchain assists in creating smart contracts, a concept that is already prevalent in the music industry. Essentially, a smart contract is a code with rules written into it which determine what happens when money comes in or when certain conditions are met. For example, you can arrange it so the freelance Content Writer you hired, automatically gets paid when a certain number of articles have been posted. Additionally, Blockchain could be a solution for fraud prevention. HR deals with an abundance of sensitive information and this would help, especially smaller companies, deal with fraud and cyber risks.
While this technology sounds to be the solution to many HR issues, it may be wise to do the proper vetting before diving in. As with any new technology, there is a gap between the introduction and the implementation of a safe and secure version. Coding may not be up to par just yet, especially in the security area and there needs to be wider access in order for departments to really benefit from this. Additionally, in recent weeks, most major cryptocurrencies have seen double-digit losses. This appears to affect companies who have taken on the currency more so than the technology, but even the technology adopters saw a fall in the market.
Blockchain is listed as one of the technology-driven trends to watch in 2018. Co-founder and CTO of AirPR Software, Rajagopal Sathyamurthi, has said that "due to the incredible interest in blockchain around the globe, it might even be applied to industries that don't necessarily benefit from it in a direct way." Even conservative central banks are upbeat about the technology with one in five saying they will be using some form of it by 2019, according to the Cambridge Centre for Alternative Finance. The key here will be to keep a close, but distant, watch on what is to come for Blockchain. As for us, we'll just continue watching and searching for our own "forgotten" Bitcoin millions.