The Latest News on Remote Work, New U.K. Immigration Route and Immigration to Canada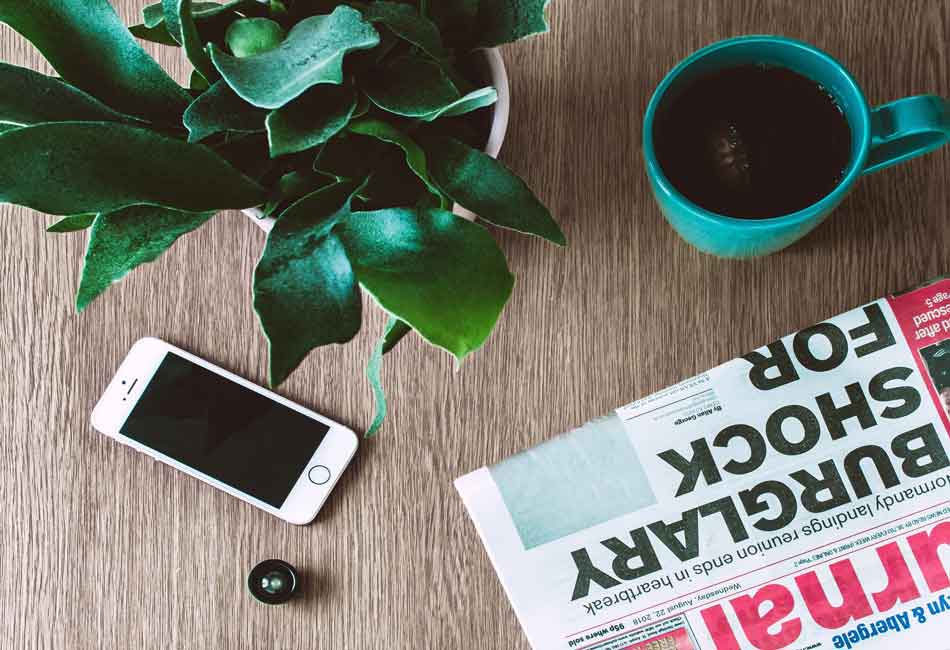 Encouraging Civility Among Remote Employees
These times remain uncertain, creating unfamiliar territory. In such circumstances, it is even more important for the company, leaders and managers, as well as for individual employees, to focus on politeness with each other and with customers. In fact, courtesy is politeness, respect for others, caring for others, and understanding how your actions (and those of other people) can affect someone.
Fewer Social Cues
Working remotely, we have fewer social cues to provide feedback on whether we are respectful and polite. It is more difficult to determine if someone has a bad day or a bad hour, if they don't tell us, but we cannot go to their area to check it. However, these numerous, tiny personal contacts help us understand people and their moods, and give us a way to maintain a sense of communication.
Effective Strategies
Small Talk is Big. Encourage employees, especially those having meetings, to make sure there are check-ins and some personal conversation before jumping right into talking / writing about work. Managers and leaders should ask about employees 'self-care and share about their own.
Take a Breath. Help employees expand better tolerance and patience. For example, if an employee is annoyed by something said, done, or written by a colleague, the employee may be asked to take a diaphragmatic breath – while inhaling, allow their stomach to expand with air, hold for a short while and then exhale slowly.
Be as Clear as You Can. Remember that during a pandemic, it is more difficult for most people to maintain the same level of attention as before. Try to be as clear as possible so that there are fewer opportunities for misunderstanding.
When in Doubt, Ask. It is easy to think that we know what someone means, and when we perform multitask or are distracted, we are more likely to make the wrong conclusion. Do not make assumptions about what someone had in mind. Help promote a culture that is valued when a colleague asks for clarification.
Read more on talentculture.com
---
UK; China
New U.K. Immigration Route for Hong Kong Nationals Registered as British National (Overseas) Citizens
The main difference between Ancestry visa and BNO status is that BNOs with indefinite leave do not need to apply to naturalise
On Wednesday, July 1, 2020, Foreign Minister Dominic Raab reaffirmed in his parliamentary statement on Hong Kong, a new bespoke immigration route to the UK for UK citizens (overseas) and their dependents. BNO status is a previously unknown form of British citizenship owned by an estimated 2.9 million people in Hong Kong, which so far has not allowed long-term residence in the United Kingdom.
This proposed route should allow eligible BNO citizens to apply for a five-year visa, allowing them to live, work and study in the UK. After five years, BNO visa holders will be eligible to apply for indefinite leave. In addition, they will be able to apply for British citizenship after being left without permission for an indefinite period of one year.
We suspect this category of visas will be similar to the UK Ancestry visa, which also offers an indefinite five-year itinerary. Ancestry visa is intended for certain Commonwealth citizens with grandparents who were born in the UK. Ancestry visa allows these foreign nationals to live, work and study in the UK. The main difference between Ancestry visa and BNO status is that BNOs with indefinite leave do not need to apply for naturalization. Instead, they can register as UK citizens under Section 4 of the UK Citizenship Act of 1981 using Form B (OTA). However, non-BNO family members are likely to have to naturalize as UK citizens.
It is important to note that not all Hong Kong citizens who wish to obtain this status necessarily have it, and this status cannot be inherited or transferred. Thus, many of the young protesters seen on the news may have been born after 1997, and if so, they will not be able to obtain BNO status.
Read more on www.natlawreview.com
---
Canada
Canada's Doors are Open, But Entry is Challenging in 2020 
Express Entry is the point mechanism used by the Canadian government to manage applications from skilled migrants for permanent residence
Where can Indian citizens migrate to, especially those who work in technology who seek to work abroad? Given the increasingly protectionist regime adopted in the United States, including the recently announced temporary ban on non-immigrants, Canada is the answer to all questions. However, given that international borders are closed due to the ongoing pandemic, it is not yet time to pack your bags.
Good news first. During 2019, professions in the technology sector were most in demand, when software engineers and designers headed the list of issued permanent residence permits as part of the express entry system to Canada.
As previously reported by TOI, along this route, Indian citizens received 40,275 invitations for permanent residence in Canada. This was 47% of the total number of invitations out of 85,300 issued as part of the express entry system during 2019. A significant proportion of these Indian citizens included those already working in Canada or migrating from the United States.
Express Entry is the point mechanism used by the Canadian government to manage applications from skilled migrants for permanent residence through three economic immigration programs. This is the Federal Class of Skilled Workers, the Canadian Class of Experience and the Federal Class of Skilled Workers. The permanent residence card is not a temporary work visa, but is akin to the US green card, which gives the right to reside, work or study anywhere in Canada. It also provides an effective path to Canadian citizenship.
On March 12, a few days before Canada closed its international borders, Marco Mendicino, Canadian Minister of Immigration, presented plans for an immigration rate of three years starting in 2020. The goal of the Canadian government was to increase the number of permanent residents (including in accordance with the express-entry route), allowed in Canada every year from 3.41 lakh in 2020 to 3.51 lakh in 2021 and rounded up with a target of 3.61 lakh in 2022 year.
The first half of 2020 is over – a pandemic and related travel bans can make achieving this goal difficult, if not impossible.
Current scenario:
In accordance with the Express Entry system, candidates fill out an online profile, then they are entered into the Express Entry pool and ranked on the basis of an assessment within the Integrated Ranking System (CRS). Persons who comply with the set score in each draw, which is periodically held, are invited to apply for permanent residence.
"Up to June 25, there have been 21 Express Entry draws. More invitations to apply (ITAs) have been issued this year, compared to the same time last year. This year 49,900 ITAs have been issued in the first half of 2020, whereas 2019 saw 41,800 ITAs issued at the mid-year point," says David Cohen, Montreal based, senior partner at Campbell Cohen , an immigration law firm.
Read more on timesofindia.indiatimes.com
---
Want to know more, Read here about our Immigration Services