We are growing our team.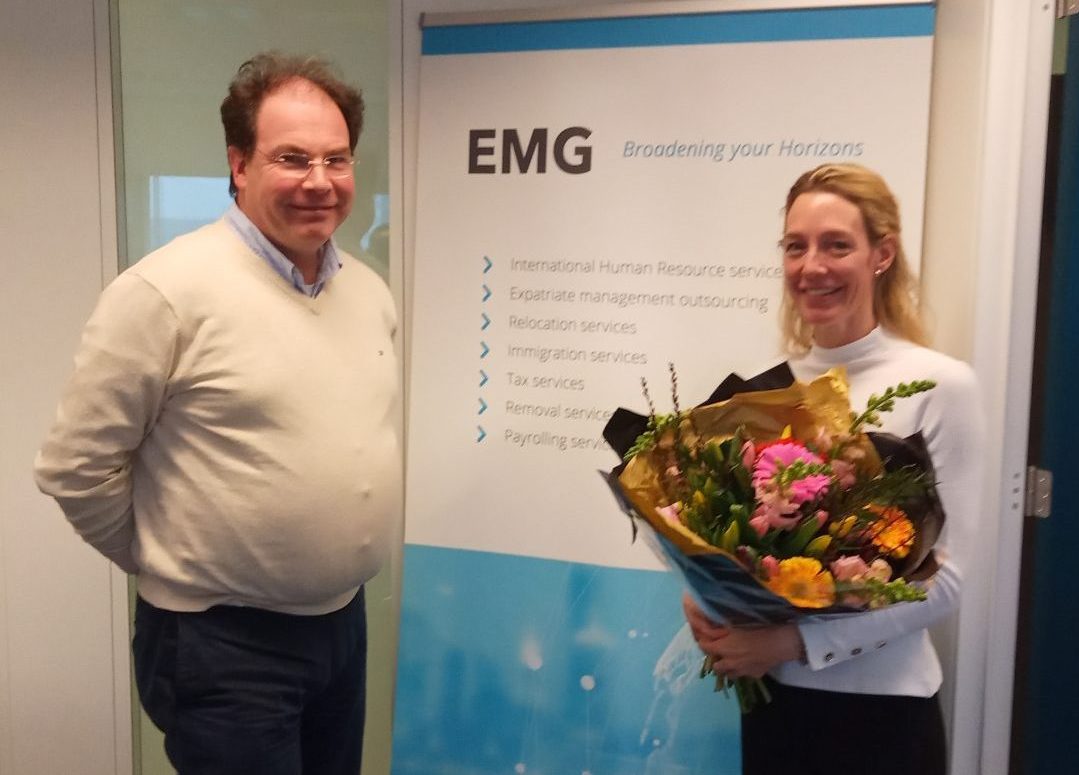 EMG's CEO Nino Nelissen, is welcoming Jenneke Akse to the team. Jenneke will be joining the relocation department. Jennifer, an expat-partner and presently returned from Japan, will support the growth of our integrated mobility activities (tax, immigration, moving, HR, relocation). Her main focus area will be the relocation activities, but she will also support that department with her finance background.
Happy to have you onboard Jenneke!