Germany's Immigration Reforms, Challenges for Expats in the Netherlands, and Italy's Ratification of Updated Tax Treaty with Switzerland – Market Trends
Germany
Germany to Facilitate Immigration Policies to Attract Skilled Workforce
Germany is facing a significant need to fill 2 million job vacancies, prompting a comprehensive reform of its immigration laws to attract qualified foreign workers through simplified visa processes and fresh opportunities.
From various sectors such as healthcare, IT, carpentry to technical fields, Germany has issued a "help wanted" alert. Chancellor Olaf Scholz assured business leaders at a recent industry event in June of imminent changes with reduced bureaucracy.
According to the Federal Employment Office, Germany requires approximately 400,000 foreign workers annually to meet the labor shortage, and this demand is expected to intensify as baby boomers retire in large numbers.
A skilled labor immigration law has been collaboratively developed by lawmakers from the ruling parties—the center-left Social Democrats, the Greens, and the neoliberal Free Democrats. This bill is now heading to the Bundestag, Germany's federal parliament, for a crucial vote on Friday (23.6.).
The proposed law offers three options for foreign individuals from non-European Union countries to come to Germany:
Based on recognized qualifications and degrees, applicants can benefit from a quicker and more streamlined visa process.
Individuals with relevant work experience can also apply to work in Germany.
A point system is introduced for job seekers without a current employment contract, where points are granted based on language skills, connections to Germany, and potential for accompanying spouses to join the labor market.
Blue Card
The EU Blue Card, designed for highly qualified specialists, will now be more accessible with a lowered income requirement. IT specialists can substitute a university degree with professional experience.
Incoming workers will have greater freedom to change industries compared to the previous restrictive visa rules.
"Opportunity card"
A novel "opportunity card" with a point system will allow foreigners without a job offer to enter Germany and have a year to secure employment, provided they hold a vocational qualification or university degree. The reforms also aim to ease the process for prospective employers to bring their dependents along.
The recognition of degrees has long been a barrier for immigrants, entailing a tedious and frustrating process. However, the Skilled Workers Act proposes that skilled immigrants need not have their degrees recognized if they possess at least two years of professional experience and a state-recognized degree from their country of origin, but this applies only to workers above a specific salary threshold. Those with job offers can start working while their degrees are still being recognized.
While the proposed changes have drawn some criticism, with concerns about visa processing delays and shortcomings in Germany's digital infrastructure, the government remains committed to addressing these issues. A reform of the citizenship law is also being considered to encourage integration and long-term residency for immigrants.
Potential implications for Netherlands
Increased competition for skilled workers: Germany's efforts to attract talented individuals from around the world could result in intensified competition for skilled workers within Europe. As Germany becomes more accessible and attractive, other European countries, including the Netherlands, might need to enhance their own strategies to attract and retain highly qualified professionals.
Impact on the Netherlands' immigration policies: In response to Germany's new immigration law, the Netherlands might evaluate and adjust its own immigration policies to remain competitive and attract international talent. The Netherlands has traditionally been an attractive destination for skilled migrants, and it could refine its approach to ensure it remains an appealing option amidst Germany's reforms.
---
The Netherlands
The Netherlands: A Magnet for Work Opportunities, But Challenges in Housing, Healthcare, and Social Integration
The Expat Insider 2023 Survey by InterNations, an annual analysis of expatriate experiences in 53 countries, has once again placed the Netherlands in a respectable 22nd position. However, while the country is praised for its work environment, it faces criticism for its healthcare system, housing market, and the perceived unfriendliness of the locals towards expats.
Conducted with over 12,000 respondents representing 171 nationalities, the survey evaluates various aspects of expat life, categorized into five key topics:
Quality of Life Index (covering leisure options, safety & security, public transport, etc.)
Ease of Settling In Index (encompassing culture, friendliness, etc.)
Working Abroad Index (including career prospects, job security, etc.)
Personal Finance Index
Expat Essentials Index (comprising languages, internet, housing, etc.)
Mexico retains its top position as the number one destination for expats in 2023, with Spain and Panama securing the second and third spots, respectively. On the other end, Kuwait remains at the bottom of the list. Interestingly, Norway, often celebrated for its quality of life, fares poorly as a destination for expats in this year's survey.
The Netherlands is recognized for its excellent working conditions, successfully securing the top spot in the Working Abroad Index. 
Expats admire the Dutch work culture, work-life balance, salaries, working hours, and job opportunities. Additionally, obtaining a visa and accessing administrative services online are seen as convenient processes for relocating to the country.
However, the Quality of Life Index paints a contrasting picture. Expats express dissatisfaction with the weather and the Dutch healthcare system, citing concerns about healthcare affordability and accessibility. Housing also emerges as a significant challenge, given the high costs and fierce competition in the housing market.
In terms of settling in, the Netherlands lags behind. Half of the respondents find it difficult to befriend locals, surpassing the global average of 36 percent. Some expats state that making new friends is not as straightforward in the country. Similarly, many respondents report feeling somewhat alienated and unhappy with their social lives while living in the Netherlands.
How to ease an immigration process?
In the context of the Expat Insider 2023 Survey highlighting the challenges faced by expats in the Netherlands, it becomes evident how crucial the services of companies that assist migrants with housing, social integration, and other essential aspects are. Relocating to a new country can be a daunting experience, especially when confronted with unfamiliar housing markets, healthcare systems, and social dynamics. Companies specialized in aiding expats can play a pivotal role in facilitating a smooth transition by providing expert guidance and support. These services not only alleviate the stress of finding suitable accommodations and navigating complex administrative processes but also foster a sense of belonging and social connection. By offering invaluable assistance in overcoming obstacles, these companies empower expats to fully embrace their new lives, making their stay in a foreign land more fulfilling and rewarding.
---
Italy; Switzerland
Italy Ratifies Updated Tax Treaty and Agreement on Taxation with Switzerland
In a significant development on 13 June 2023, Italy officially ratified the amending protocol and exchange of letters, both signed on 23 December 2020, to the existing Italy-Switzerland Income and Capital Tax Treaty (1976). This treaty had previously been amended by the 1978 and 2015 protocols. The ratification was made through Law No. 83 and was published in Official Gazette No. 151 on 30 June 2023.

Furthermore, Italy also ratified the Italy-Switzerland Tax Agreement (Frontier Workers) (2020), its final protocol, and the exchange of letters, all of which were signed on 23 December 2020. These agreements were made under the same Italy-Switzerland Income and Capital Tax Treaty (1976), which had undergone previous amendments in 1978 and 2015. The ratification was conducted through Law No. 83 and was published in Official Gazette No. 151 on 30 June 2023.

Once these updated agreements come into force and become effective, they will replace the previous agreement on taxation of frontier workers that was established between Italy and Switzerland on 3 October 1974. This significant step aims to enhance cooperation and streamline tax regulations between the two countries. Further developments on these agreements will be closely monitored and reported as they occur.
---
Do you have questions about hiring international talent, payrolling, and recognized sponsorship? Feel free to contact our team, and we would be happy to discuss the limitless possibilities.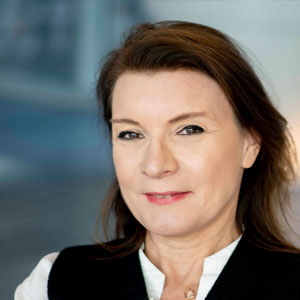 Nathalie Crivello
Client Solution Manager | MIM certified
Our mission is to grow your business by going global. Questions? Let me know.
Give us a call +31 (0)20 765 7520
or send us an email
info@executivemobility-group.com
HQ – Amsterdam Evert van de Beekstraat 1-36 1118 CL Schiphol PO Box 75544 1118 ZN Schiphol The Netherlands