How can you become a recognized sponsor?
By becoming a recognized sponsor, your organization can take advantage of various benefits when hiring highly skilled migrants from outside the European Union. To gain recognition as a sponsor, you must initiate an application through the Immigration and Naturalization Service (IND).
To be granted recognition, your organization must meet specific requirements. In this article, we will guide you through the process of becoming a recognized sponsor, explore the conditions that must be met, and outline the exciting opportunities that await you.
What are the steps in the application for a recognized sponsor?
The application for a recognized sponsor starts with clarifying the wishes of your organization: why do we want to become a recognized sponsor? And are we ready?
Before you start the process, it is important that the preparations have been made and that you are familiar with the obligations as a recognized sponsor.
The IND has described the following steps for the application for recognized sponsor:
Check conditions: different conditions apply to be recognized as a sponsor. In the next paragraph we give you an insight into these conditions.
Documentation in order: you need various documents for the application, make sure that this is in order before you start the application.
Submit application: you can submit a written application.
Paying the costs of the application: costs are associated with the application for a recognized sponsor. The costs differ per category/situation:
| | |
| --- | --- |
| Recognition as a referent | € 4326,00 |
| Recognition as a sponsor – company with a maximum of 50 employees | € 2162,00 |
| Recognition as sponsor – category exchange | € 2162,00 |
| Recognition as sponsor – change of company form of recognized sponsor | € 2162,00 |
Wait for a decision on the application: after your application, the IND will review it. They have 90 days to come up with a decision. This term can be extended if the IND sees reason to do so.
Application decision received: You will receive a letter with the application decision. With a positive decision, your organization will be recognized as a sponsor. In case of a negative decision, your application will be rejected. You can object to this decision.
Registration in the public register: after a positive decision, your organization will be registered in the public register of recognized sponsors.
The steps are described quite compactly above. It is important that the relevant departments within your organization are aware of the application and the associated benefits, conditions and obligations. In this way you make the most effective use of your status as a recognized sponsor.
 Important conditions for recognition as a sponsor
In order for an organization to be recognized as a sponsor, several conditions must be met:
Your organization is registered in the Dutch Trade Register;
Continuity and solvency are sufficiently guaranteed*;
There has been no bankruptcy or suspension of payment;
Legal entities involved are characterized as reliable**;
Your organization complies with the relevant code of conduct;
*Continuity checks whether your organization has met all financial obligations over a longer period of time. The solvency provides insight into the financial health of your organization and the possibility of absorbing financial setbacks. In order to test these points, the IND can ask the Netherlands Enterprise Agency (RVO) for advice.
**The reliability of the legal entities involved is tested on the basis of an x number of questions regarding finances, taxation and case law.
In addition to these general terms and conditions, additional terms and conditions apply to a number of categories.
Hiring a highly skilled migrant as a recognized sponsor
As a global mobility partner, we see the opportunities of hiring highly skilled migrants on a daily basis. Although there are national borders, we see no boundaries when it comes to doing business and seizing opportunities.
Knowledge migration offers a solution for various (domestic) recruitment challenges, such as demographic changes and labor shortages in certain sectors. It gives your organization the opportunity to hire employees with the right expertise. As a recognized sponsor, you can make better and more efficient use of these opportunities.

EMG, your partner in Global Mobility
Curious about what our team can do for your company in terms of finding and hiring international talent, payrolling and recognized sponsorship?
Feel free to contact our experts and we will be happy to discuss the limitless possibilities.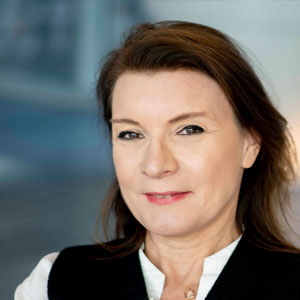 Nathalie Crivello
Client Solution Manager | MIM certified
Our mission is to grow your business by going global.
Questions? Let me know.
Give us a call +31 (0)20 765 7520
or send us an email
info@executivemobility-group.com
HQ – Amsterdam Evert van de Beekstraat 1-36 1118 CL Schiphol PO Box 75544 1118 ZN Schiphol The Netherlands