Netherlands Experiences Growth in Working Population, Belgium Refines Non-Resident Alimony Deduction Rules, and Study Highlights Data Overload Challenges for Managers – Market Trends
The Netherlands 
Netherlands Sees a Steady Increase in its Working Population
For every 100 non-working individuals in the Netherlands, there are now 120 who are gainfully employed, according to the latest data released by the national statistics bureau, CBS, on Wednesday.
Two decades prior, the ratio stood differently: only 96 employed individuals existed for every 100 who were either too young, incapacitated due to illness, voluntarily out of work, or had retired.
The upward trajectory in the number of employed people over the years has been faster than the rise of those out of employment, explaining this significant shift, stated CBS.
In 2007, the number of employed individuals first exceeded those without employment. While there was a noticeable decline during the financial turmoil of the mid-2010s, the employment figure has since rebounded consistently.
Narrowing down to the age bracket considered eligible for employment – that is, those between 15 to 75 years, based on the ILO guidelines – 9.7 million people are employed, significantly more than the 3.6 million who aren't.
From 2003 to 2023, the workforce witnessed an expansion of 1.8 million. Concurrently, those out of work either by choice or due to unavoidable circumstances dropped by 150,000.
A discernible factor in this workforce growth can be attributed to the surge in employment among those aged 45 to 75. This shift is a result of government initiatives to extend the working age, influencing individuals to postpone retirement.
In 2022, the typical retirement age clocked in at 65 years and eight months, nearly a year less than the designated state pension age. To draw a comparison, two decades ago, individuals typically retired a substantial four years prior to qualifying for the AOW pension.
Furthermore, there's been a notable surge in women joining the workforce in recent years.
---
Belgium 
Belgium Clarifies Conditions for Alimony Deduction by Non-Residents
Belgium disclosed in the Official Gazette dated 26 July 2023, the Royal Decree dated 17 July 2023 that delineates the terms for non-residents who earn less than 75% of their professional revenue in Belgium to avail the alimony deduction.
Eligible taxpayers should provide an income statement from their state of residence's tax body, which must include:
Proof of the taxpayer's tax residency in the mentioned state; 
Verification that the state typically provides a tax benefit for alimony payments; 
Affirmation that due to the taxpayer's (and possibly their spouse's) limited taxable income in their residence state for the pertinent income year, they can't avail the tax benefit for alimony; 
Confirmation that the alimony tax benefit can't be transferred to a following income year in the residence state;
Total alimony payments made during the specified income year;
The alimony sum which isn't eligible for tax benefits due to insufficient income in the residence state.
Note: Aligning with the Commission v. Belgium verdict on Alimony Deductions (Case C-60/21), from the 2023 assessment year onwards, non-residents who procure less than 75% of their professional revenue in Belgium are eligible for alimony deduction provided they meet the following criteria:
Taxpayer is a resident of an EEA nation; 
Taxpayer obtains taxable income in Belgium, subjected to the non-residents' tax; 
Taxpayer doesn't resort to the Schumacker precedent (Case C-279/93) in another EEA nation; 
Alimony amounts aren't deducted in the taxpayer's state of residence; 
The taxpayer must furnish evidence showing their ineligibility for full or partial alimony deduction in their residence state due to low taxable earnings. This should be substantiated by an official statement from their residence state's tax department;
Taxpayer doesn't defer the non-deductible alimony in their home state.
Any alimony paid by a taxpayer's spouse, who doesn't have a taxable income in Belgium, won't be considered for deduction.
---
Study
Excess of Data Causes Stress and Indecision Among Managers
It's not uncommon for organizations to be advised to collect as much data as possible for optimal, data-driven decision-making. However, in reality, 'more data' doesn't always lead to better decisions. On the contrary, it often results in decreased decision-making ability and increased stress. A majority of managers have sometimes decided to completely refrain from making a decision. Moreover, three out of four managers base their decisions on the opinion of the highest-paid executive rather than on the available data.
Organizations often have access to a wealth of information that just keeps growing. At the same time, the confidence of managers decreases.
A study by Oracle, involving 14,000 executives and employees from seventeen countries, including the Netherlands, shows that this abundance of information complicates the decision-making process.
Determining data reliability
More than half (59%) of the executives have sometimes completely disregarded decisions due to uncertainty about the reliability of the data. For over a quarter of these executives, this results in redundant work, more mistakes, and increased financial risks. Stress related to data can even lead to burnouts or other negative consequences, such as dismissal after making a wrong decision at a critical moment.
Hindrance in career progression
About one in five respondents suggests that a lack of confidence has slowed their career progression and negatively affected the performance of their organization. Eighty percent of the managers regret a decision they made in the past year, such as an investment or a career change.
Main data sources first
A striking finding from the research is that three-quarters of the executives base their decision-making on the highest-paid manager instead of the available data. A whopping ninety percent of Dutch managers point to the increasing number of data sources as the cause. According to Oracle, the solution to this data stress lies in focusing on the most relevant data points and using them as a foundation for decision-making. Data analysts can assist managers by structuring and analyzing the data to provide clear and useful insights.
---
Do you have questions about hiring international talent, payrolling, and recognized sponsorship? Feel free to contact our team, and we would be happy to discuss the limitless possibilities.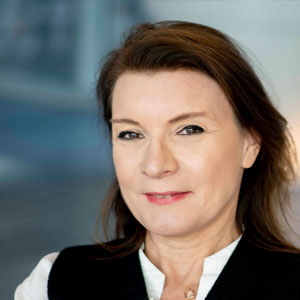 Nathalie Crivello
Client Solution Manager | MIM certified
Our mission is to grow your business by going global. Questions? Let me know.
Give us a call +31 (0)20 765 7520
or send us an email
info@executivemobility-group.com
HQ – Amsterdam Evert van de Beekstraat 1-36 1118 CL Schiphol PO Box 75544 1118 ZN Schiphol The Netherlands